Secure virtual Data Centre
How secure are your cloud services? 
Government agencies are required to adhere to stringent security controls, and well documented governance and processes in relation to cloud. This can hinder an agency's migration to cloud.
Powered by Microsoft Azure, Infront's Secure virtual Data Centre is a tailor-fit Azure landing zone that is built for Australian Government at both Official and PROTECTED security classifications.
Find out how the solution can protect your agency.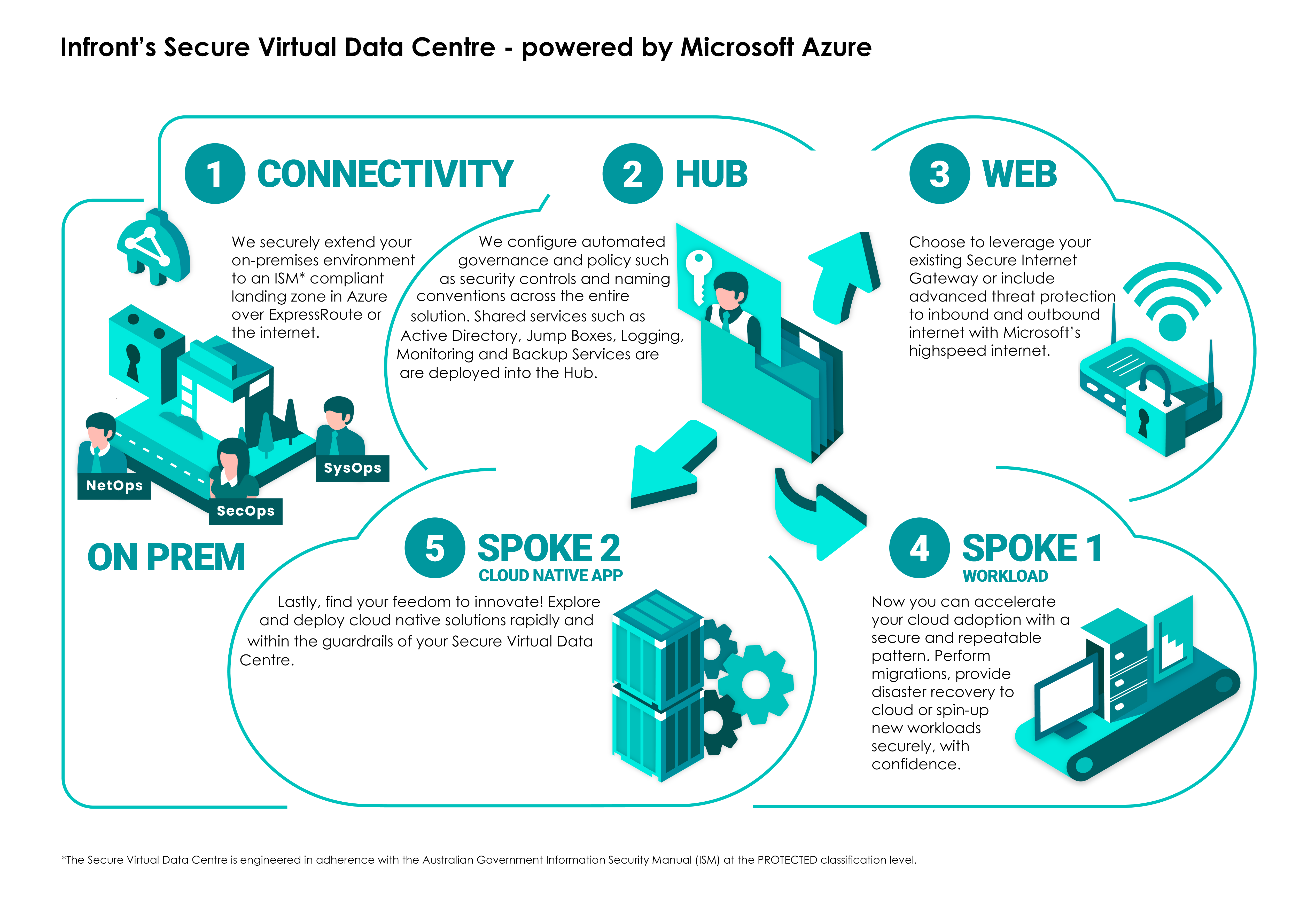 Looking for cloud success? We can help.