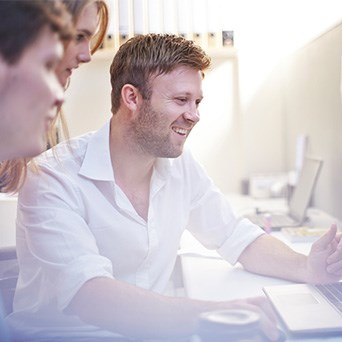 Transform your Cloud with Confidence
We believe in the benefits of a Hybrid Cloud model. We are passionate about IT transformation and ideology of a cloud-first world, when it adds business value.
Whether you are starting out on the journey or are looking to extend or refine an existing strategy, Infront can help.
Why Hybrid Cloud?
Hybrid cloud gives your organisation the best of both worlds, using a mixture of public and private cloud services to maximise efficiency and greater flexibility – moving workloads between cloud solutions as your needs and costs fluctuate.
As the Hybrid Cloud company, Infront truly understands cloud. From designing, building and managing services in pure cloud environments, to helping organisations make the most of hybrid cloud capability, our team lives and breathes cloud every day.
We also understand success in cloud is as much about people as it is technology. Bringing your teams on the journey through the development of new skills and capability is critical. This is why we have thought as much about helping your team grow into cloud, as we have about the technology that makes it happen.
Looking for cloud success? We can help.