Unlock greater business value from Hybrid Cloud
Businesses are challenged to slash costs and reduce strain on IT resources. Hybrid cloud is an effective method for aligning IT priorities with organisational needs.
As the Hybrid Cloud company, Infront truly understands cloud. From designing, building and managing services in pure cloud environments, to helping businesses make the most of hybrid cloud capability, our team lives, and breathes cloud every day.   
This wealth of experience has enabled us to develop a range of cloud valuable Intellectual Property for our clients. From pragmatic and practical architectures, through to proven methodologies and turnkey solutions. Working with our team, you can leverage this pre-built and tested IP to accelerate your own cloud adoption; faster, easier and with less risk.
We also understand success in cloud is as much about people as it is the technology. Bringing your teams on the journey through the development of new skills and capability is critical. This is why Infront has thought as much about helping your team grow into cloud, as we have about the technology that makes it happen.
We have developed cloud adoption frameworks, operating models and methodologies, specifically designed and targeted to help your people succeed at every stage of your cloud journey.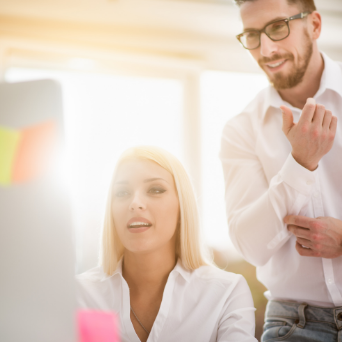 Infront and MinterEllison
MinterEllison is one of the Asia Pacific's leading law firms operating in Australia, Hong Kong, mainland China, Mongolia, New Zealand and the United Kingdom. Their IT infrastructure is key to supporting their strategic intent to continuously evolve their business through innovation, whilst being customer focused driving specific outcomes. A solution was needed to design the IT environment to meet the business' needs with a strategic approach for future scalability as well as to provide business agility.
The Solution
Infront provided an in principle architecture on how MinterEllison should design its new platforms working toward a hybrid environment, tiering archive data to cloud, and therefore right size/reducing the on premise component of their data centre. In addition to this, Infront now also handles day to day management of their backup platforms augmenting Minters' IT Team.
– Infront's skilled team of architects developed the Architecture and Roadmap, as well as completing a Cloud Workload Assessment for their updated environment
– Infront's team of support engineers handles the day-to-day management of their backup platforms ensuring data protection and business continuity
The Results
This partnership allowed the MinterEllison IT team to focus on high value business projects and moving as many workloads to cloud as possible.
MinterEllison's relationship with Infront has evolved over many years. The success to that relationship is as a result of Infront taking the time to discover and propose
infrastructure solutions
that deliver the required
business outcomes
The recent implementation of Data Protection as a service was commercially competitive, flexible in the delivery and allowed us to take advantage of all the benefits of cloud.
Looking for cloud success? We can help.