We are Re-imagining IT…
For 20 years, Infront has been committed to providing our customers with the best IT solutions to deliver better business outcomes. From the beginning, we set out to be a different kind of company. One that not only embraces changing technology, but that also inspires organisations to re-imagine IT.
We understand that your journey to digital transformation can difficult because we began that same journey five years ago.
And now we want to share what we've learnt with you.
Infront is committed to re-imagining IT and creating an alternate IT delivery model that will benefit your business. We will be there for you every step of the way, guiding you and helping you completely transform your business, culturally, operationally and of course digitally.
Our mission
IT is changing and so are we.
Infront is changing the way businesses operate. By seamlessly helping businesses move into a cloud-first world, we make it simple for you to achieve better digital business outcomes.
We are your advocates. We aim to always be customer-centric, helping our clients their digital transformation goals, and we will stop at nothing to ensure success for your business.
Our mission is to focus on always doing what we say we can do, to help our customers succeed in cloud.
Our Culture

Innovation
We strive to develop our own technology to become an innovative leader in IT.

Dedication
We are dedicated to delivering success through better business outcomes for our clients.

Curiosity
We approach new technologies with curiosity to ensure we always deliver best in class.

Collaboration
We seek to collaborate with our employees and clients to deliver better results.
Our community
The team at Infront pride ourselves on our strong sense of community. We actively host and attend networking events to build connections and engage with the wider community.
We see great value in learning from each and every one of our customers and we enjoy the opportunity to share our experience with our customers and the wider community.
Make sure you connect with us on LinkedIn, Twitter and Facebook so you don't miss out on what's happening in our community.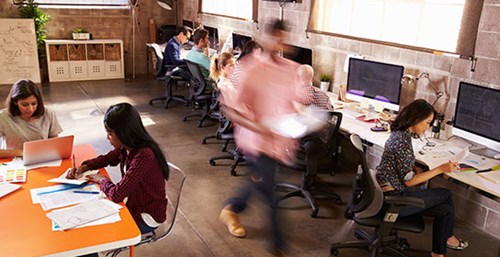 Our team
The people who work at Infront share the vision and values of our community. We are a team of innovators, and we bring together a wealth of knowledge gained through years of experience. We approach our work with curiosity, using our experience and knowledge to create innovative solutions that help businesses like yours transform.
Looking for cloud success? We can help.